Eyelash Extensions

FOr Lash appointments call: 406-272-0070 ext #3
Why Get Lash Extensions?
Most people spend countless hours applying layers after layers of Mascaras and Eyelash Serums monthly...but without lashes nothing will compliment and frame the face better!
Tired of not reaching your full potential? Whether your eyes are brown, blue, green....Eyelashes are the answer to bring everything together!
Lets face it....Quick fixes are not quick; and they don't work!
All of these things take too much time every day for such temporary results!
Let a certified professional guide you on the beautiful journey into Eyelash extension.
They last weeks and keep looking amazing without the use of Mascara and other beauty regimens!
Book today with Brittany! She is a certified eyelash extension specialist that gives pride and detail into every set of Eyelashes she does! She has gone to many high end seminars and training to give you the ultimate results!
Book Today 406-272-0070 ext #3
PHOTO GALLERY- Before and After Lashes by Brittany!
Call 406-272-0070 ext # 3 to schedule
---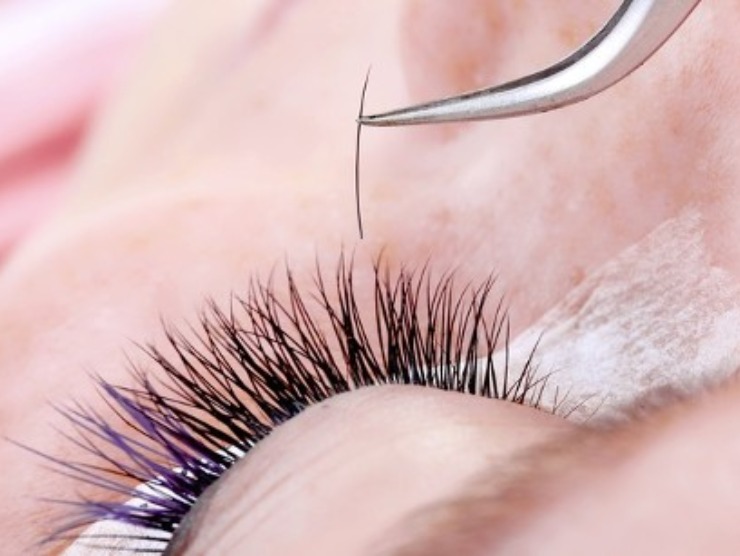 Here is some Background Knowledge Before You Book:

1. Lash extensions are SEMI-PERMANENT. NOT a finale solution!
2. Application is painless with minor to no irratations.
3. Avoid getting your lashes wet for the first 24-48 hours after application.
4. It takes time to get used to new lashes...but the rewards are endless!
5.Eyelash extensions are weightless, they are attached to your own natural lashes.
The Goal is to make them feel totally natural, and totally realistic.
6. You should not wear mascara with your lashes as it can weigh them down.
7. Your lashes should last professionally 2-5 weeks between fills.
How DO I Prepare For my Eyelash Appointment?
Day of the appointment
Do not wear any makeup that may conflict with lashes
(Mascara, Serums, etc)
Do not wear contacts.
Remember to not go in water for 24-48 hours after service.
New Sets can take up to 1-2 hours please book accordingly
If you have any medical issues that may interfere with this service
(aka open wounds, eye irritations etc)
The service does need to be rescheduled for your health and our sterilization state standards!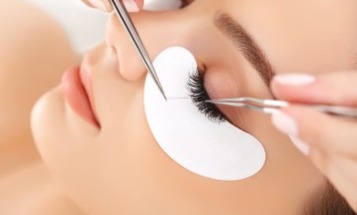 How do they apply Lashes?
Step 1. Your professionally licensed lash specialist will place a protective covering over your lower lashes. (This is the first step after a consultation to decide length curl etc.)
This ensures your upper and lower lashes do not adhere during the procedure or any other issues occur.
Step 2. Synthetic lashes are applied individually to adhere to each of your own lashes for that stunning natural look. This service is done by a licensed professional. You are in the best of hands!
Step 3. Extensions are made of synthetic professional products of the highest degree to give you the best and most natural look guaranteed!
After Care
1. Don't rub your lashes
2. Do not let water touch your lashes for the first 24-48 hours after the service as this will make them loose and tamper with the bonding adhesion
3. After the 24-48 hours wash face normally. Try very hard to avoid the eyes. Be mindful of soaps and scrubbing. Pat dry with towels do not rub hard around your eye areas.
4. Apply any other cosmetic products as normal. We do strongly recommend to not wear mascara though as mascaras and serums may weigh down the lashes and loose their longeviety!
5. Try to avoid saunas and pools for the first 24-48 hours
6. Keep your fill appointments regular!
7. Do not use any eyelash curlers!
8. Most important...Never pick, pull, or rub your lashes.
In the Very Rare Event you Experience:
abnormal itching
abnormal dryness
irritation
abnormal redness
Contact us immediately!