In order to ensure that you obtain your desired appointments, we recommend scheduling your appointment as far in advance as possible to ensure availability. To accommodate your desired appointment a credit card is required at the time of booking on select services to guarantee your reservation. Gift Certificates may also be used in lieu of a credit card to hold your appointment. We hold this information as part of our cancelation policies and only make necessary charges to your account on the date of your scheduled service. Details of our cancelation policy are provided below.
*Please notify the salon coordinator of any allergies or sensitivities to aromas or ingredients when you schedule your appointment.


Cancelation Policies & Fees
Your salon treatments are reserved especially for you. We value your business and ask that you respect the salon's scheduling policies. Should you need to cancel or reschedule, please notify us at least 24 hours in advance.
Any cancellations with less than 24 hours of notice are subject to a cancelation fee amounting to the cost of the scheduled service. Clients who miss their appointments without giving any prior notification will be charged in full for the scheduled service. We recognize the time of our clients and staff is valuable and have implemented this policy for this reason. When you miss an appointment with us, we not only lose your business, but also the potential business of other clients who could have scheduled an appointment for the same time. Additionally, many times our staff will be functioning in an "on call" status and can have travelled to the salon specifically for your service. For these reasons we are obligated to compensate our staff for their time as well as make up for the lost revenue.
When you schedule your appointment with us, you are agreeing to these policies. All services require a credit card or gift certificate to guarantee a reservation so please have your credit card and/or gift certificate ready when booking. You will not be billed unless there is a cancellation or no show. Upon checkout, guests may choose their method of payment.
Group Bookings & Prices of Services
For parties of three or more, please contact our coordinator, at 406-272-0070 for group booking policies and availability. A completed contract and deposit are required to secure your appointment and arranged pricing. A 20% gratuity will be added to all salon parties. Exclusive use of the Salon is available; please inquire for fees and available dates.
Prices and services are subject to change without notice. We will do our best to keep our clients up to date on any changes that may occur but encourage all clients to inquire about pricing and available services when booking your appointment.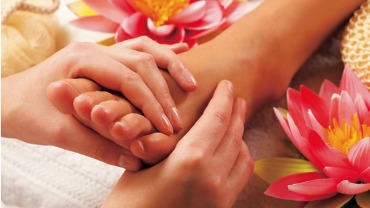 Cell Phones
We kindly ask that you turn your cell phones and pagers to vibrate upon arrival as you enter the salon. Please inform your staff member should you need to make a phone call so that you may do so without disturbing other salon guests. Cell phone use may affect the length of your services.
Personal Belongings
Please leave all jewelry and valuable items at home. Studio 406 Salon is not responsible for lost or misplaced items.
We ask that you please arrive 5 minutes prior to your appointment time. We will do our best to accommodate late arrivals. However, the length of service may be adjusted so as to not interrupt the scheduled appointments of other guests. Full price of scheduled services will apply, so please plan accordingly.
Series of Treatments & Gratuity
We are unable to process any returns or reimburse any payment transaction on any salon treatment series that are purchased. We will, however, exchange them for other products or salon credit of equal value.
Gratuity is not included in the price of any service or packages, customary tipping runs 15% to 20% but is, of course, at your discretion. You may tip the indepentent contractor in the room or upon check out at the front desk with cash, check or credit card. With parties of 3 or more a 20% gratuity will be added to the final bill.
Salon Promotions & Salon Packages
Salon specials cannot be used in combination with any other offer, promotions or third-party gift certificates or coupons.
Salon & Spa packages and appointments must be pre-paid or held with a credit card, and require a 48 hour advance notice of cancellation. If less than a 48 hour notice is received, 100% of service price will be charged.

Return Policy
It is our mission to provide you with the highest-quality of skin, hair, and body care products with your services. In fact, you may like these products so much that you wish to use them every day in your own home! In the event you purchase any of our salon and spa products for home use and find them to be defective, we will exchange any products within 14 days of confirmed purchase. Unfortunately, we cannot provide cash refunds for returned products. Instead a salon credit or exchange will be provided for any returned products.

Minimum Age Requirements
Salon guests under the age of 18 must have a consent form signed by a parent or guardian. Guest ages 0 - 17 must have a parent or guardian on salon premise during entire service.

PAYMENT Policies
While cards are accepted, cash or checks are preferred.
All returned checks will have a $35.00 return check fee charged. Prices vary according to individual technicians and prices are subject to change without notification.
Refunds:
GIFT CARD REFUNDS:
Unfortunately, we are unable to process any returns or reimburse any payment transactions on gift cards even if lost, misplaced or stolen. Gift cards cannot be redeemed as cash. Gift Cards must be mentioned when making your appointment. Gift Cards never expire under MT Law and can be used for any current service available or salon products.
Salon Package Refunds:
There are no cash value salon refunds for any service or package purchased in advance with Studio 406 Salon LLC.
Salon Service Refunds:
Studio 406 salon is an independent contractor employment establishment. This means that refunds are at the discretion of the individual contractor the service was with. Studio 406 Salon LLC holds no legal liability or responsibility for refunds or service mishaps. Refunds are solely to be dealt with contractor directly.
Preparing for your hair, Nails, Pedicure or Lash Service:

What Should I bring to the Salon:
Wear what is comfortable for your salon and spa treatments. For Pedicures its vital to wear articles of clothing that can be pulled up or exposed to the bottom of your knees. This is to ensure you get the most exfoliation from our luxury pedicure products. If you do not have sandals we have some for you to leave in to not ruin your new toes. Leave all valuable items at home. You may bring your cellphone as long as it is on vibrate to not distrub other guests.
SHOULD I TELL ANYONE ABOUT ANY PHYSICAL, MEDICAL OR ALLERGY CONCERNS?
We encourage you to disclose any pertinent health conditions that may affect your salon experience.
Please be advised: If you are pregnant, have a cardiovascular condition, circulation problems, or may be allergic to certain items, please advise your technician. Please do not shave 24 hours before all spa body treatments.
Do not wear makeup to lash appointments or contacts. We do provide remover and you will be asked to remove makeup to give 100% adhesion that won't be compromised by mascara and other products.